This is topic Collection, Rares, Variants in forum Smurf Forum at Smurfs Collector Bulletin Board System.


To visit this topic, use this URL:
http://bluebuddies.com/ubb/ultimatebb.php/topic/1/3213.html

---
Posted by superczhunk (Member # 4674) on

11-28-2012

12:09 AM

:

Hey all.

Had some questions about my collection after researching it on this site. I seem to have variants that are not included in the checklists and have pictures of the collection overall. Handful of rares, including the #1 Grad Smurf.

I have pictures of the stamps on each of the "variant" photos if necessary. I checked to see if I had any Muster smurfs, but alas, I do not. Don't know if the photos are too large, just let me know.


Lot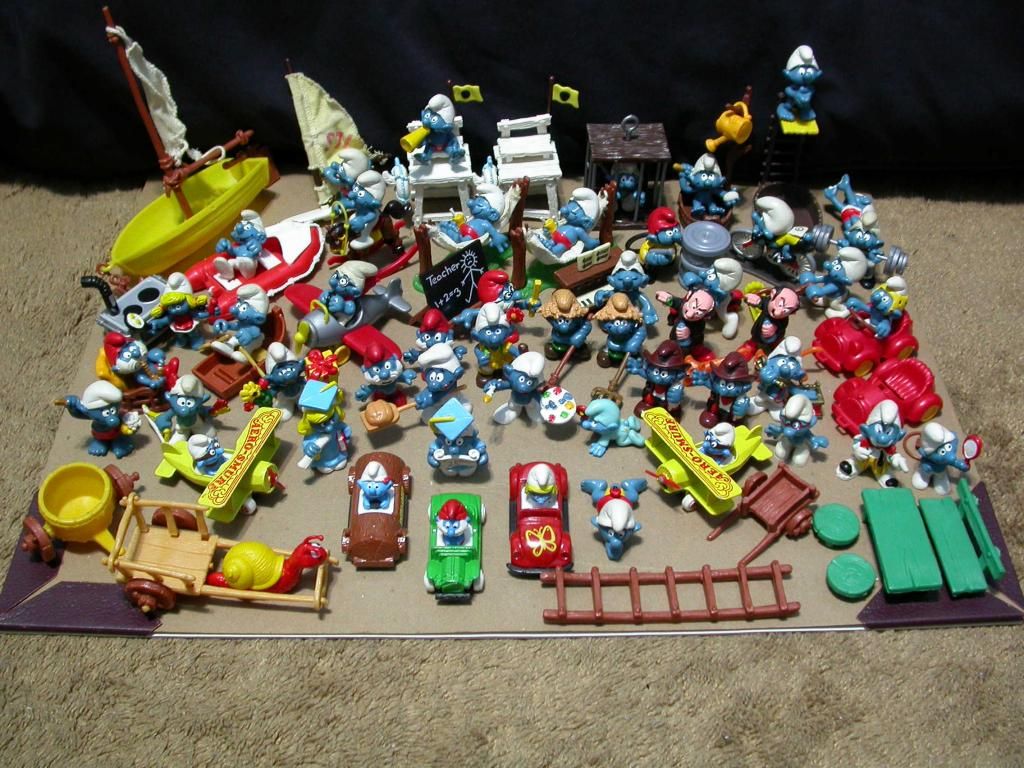 Rare Smurfs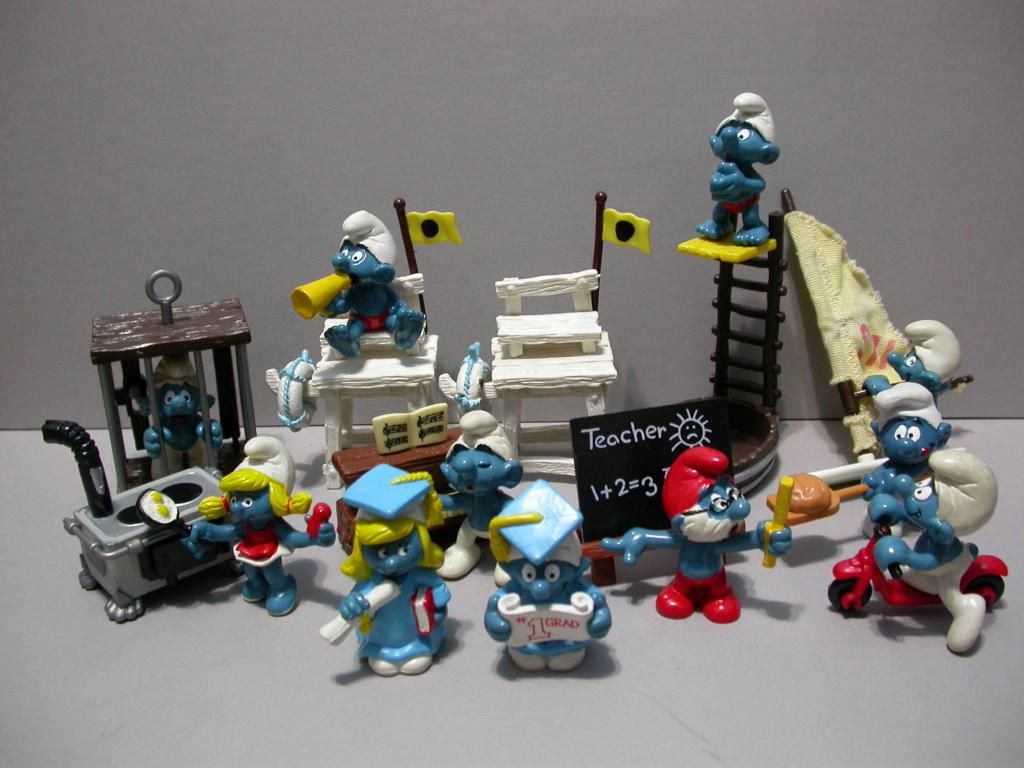 Super Smurfs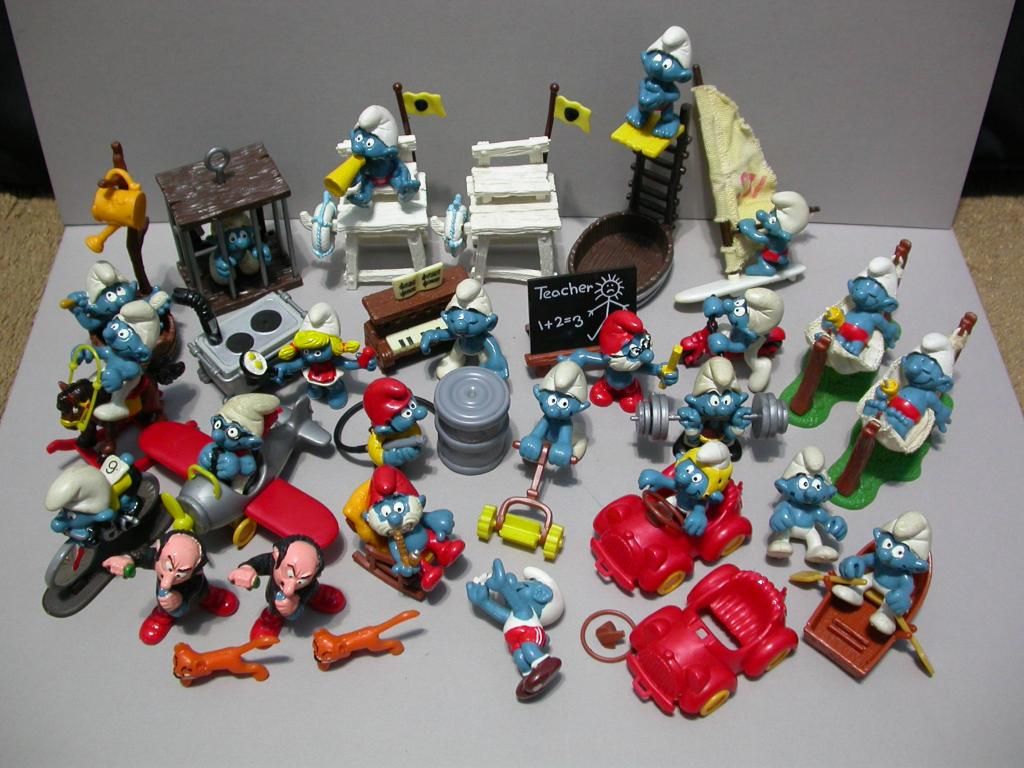 Regular Smurfs



Sets, accessories, non-Smurf stuff



The piece that connects the handrail to the mast looks different (longer) than in the checklist:



Horse colors and reigns seem different:



Two different color rakes:



Palette has a different set of colors than the checklist one: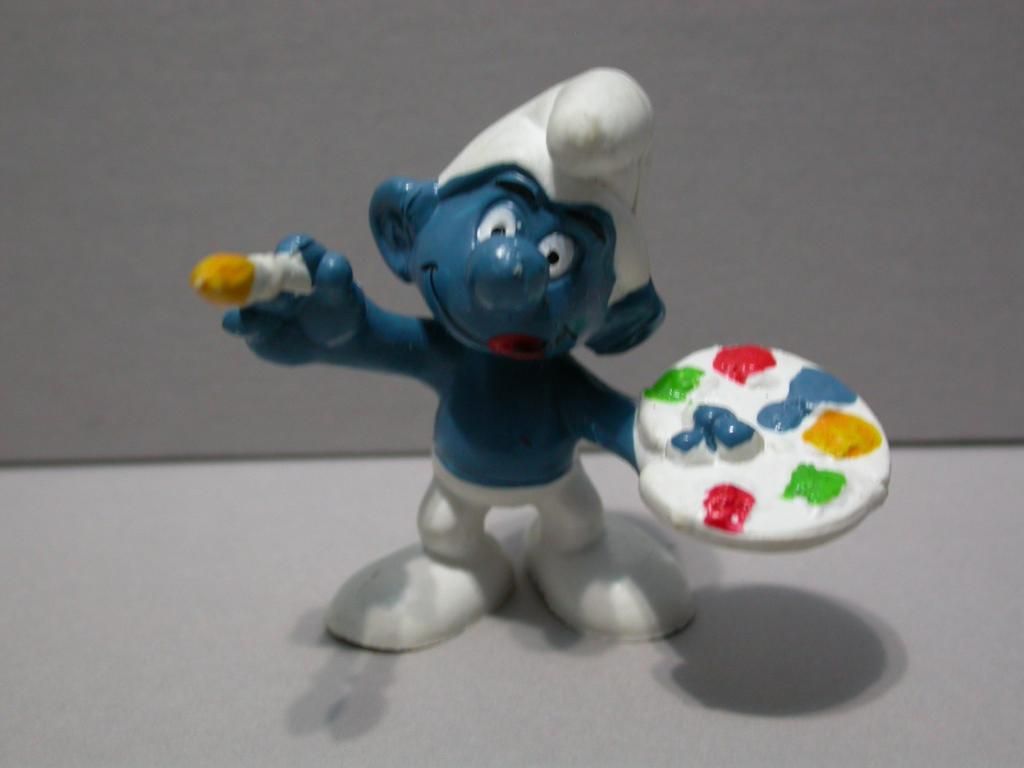 Figured I'd ask the experts!

-Bill
---
Posted by Squeaky Smurf (Member # 2416) on

11-29-2012

02:49 PM

:

There's really several differences among Smurf figurines of the same kind, Superczhunk. This Smurf website shows many color variations, and so does this one.
I wish I could help you about checklist prices...
---
Posted by superczhunk (Member # 4674) on

11-29-2012

08:14 PM

:

I appreciate the response.


I've gone through all of the figures and the checklist prices...my mind was jelly afterwards but it's done.
---
Copyright 1995 - 2006 BlueBuddies.com.